I have been trying out some recipes, and when I say trying recipes I mean I often make it up as I go along, but occasionally need to follow a recipe when I have no idea what I'm doing. I decided to have a go at making a meat and potato pie for tea yesterday, it was (if I do say so myself) bloody delicious!!!! It made a lot but in my mind I was thinking….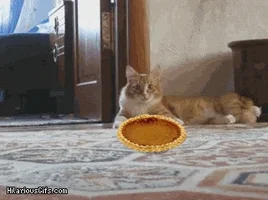 But it did feed 3 of us with enough left over for my dinner today and tomorrow 🙂
So as a novice to pies and having never in my life made pastry, I looked for a nice straight forward recipe. I didn't follow a recipe for the pie filling, as I knew that would be nice and easy and all done in the slow cooker. So here is the recipe I followed from the BBC Website:
So I followed the recipe to a T, and rubbed the butter and lard into the flour and salt to make breadcrumbs.
Then poured in the water slowly while using a knife to mix it, until I could use my hands to form the dough in to a smooth ball. So I had managed to successfully make the pastry, and left it in the fridge in clingfilm over night.
After I had made the pastry, I prepped the rest of the ingredients. Just things I already had in my fridge and freezer. I used some stewing steak and some steak thins I had in the freezer, and potatoes, carrots and onions that I already had in the fridge. I put it all the crock pot and used a couple of stock cubes and poured water in till it just reached the top of the ingredients.
When I woke up the next morning around 7.30am I turned the slow cooker on and left it cooking on low until 5pm. The pie filling was then thickened with Gravy granules. I rolled out the pastry and lined a pie dish. Filled it up with the filling and rolled out some more pastry to make the lid.
I coated the pie with a beaten egg and cooked it for about 45 minutes at 200c and it turned out beautifully! We ate it with a few homemade chips and some veggies.
Yes the pie decoration is Tony holding his Axe heehee!
I only used half the pastry, and I had a glut of plums. So I stewed the plums with some caster sugar and made 2 little plum pies. I cooked one and the other I froze. Last picture is me eating it with squirty cream! 😀
They look far from perfect, but for a first attempt I'm pretty pleased!!
I will put a contact form on the bottom of this post again, so if you have any recipes you would like us to try please send them in and I will share with you all how it goes.
We like a challenge, so please get intouch.
Thanks for reading.
Kiera & Tony