Yesterday was glorious! Wow! The first real sunny, get the garden furniture out, mow the lawn, eat outside kind of day of the year!
It was nearly enough to make you forget the world has gone absolutely batshit crazy! It was a blessing to what has been a difficult time stuck in isolation, and the best gift for Mother's Day! So my gift was to get out and do a bit of pottering about in the garden and create a few crafty things.
I started by digging up the bush in the corner by the big stumps. It wasn't a big bush and the roots weren't to deep, so it took a lot less time than I had anticipated, but I kind of felt like a hero once it was gone!
Tony covered the stumps up on Monday to get them to dry out, as we decided that burning them was our only option due to their massive size! While the sun is shining I uncovered them to help them dry out a bit more. Every time the sun is out we will keep taking the bags off to help them along. Then we can finally burn them 🙂 .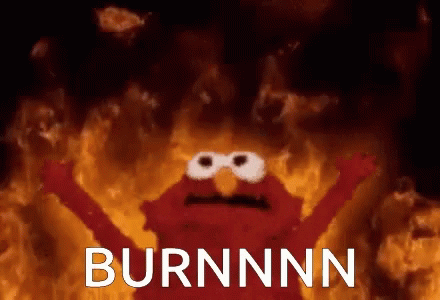 I then ventured to mow the garden, which as I am still recovering was hard work! After cutting the lawn I made sure to put all the cuttings into the composter and sprinkled some Garotta Compost Maker onto it and watered it down. So that's coming along nicely. After all that, I had to sit down for a while. So I got the garden furniture out and we had some dinner outside.
The gnats were out enforce, so I made a home made gnat catcher, which initially I didn't think was that great, but actually has worked pretty well! I put some warm water in a glass with about a tblsp of sugar and a couple of tblsp of apple cider vinegar, then put in about 6 drops of washing up liquid. Once they dip in, they can't get out again. Just don't mistake it for your glass of wine (if you can get any wine!).
I also made a homemade bird feeder. I had an old bird feeder, which consisted of half a coconut shell which was empty, but you could use anything. I made this up as I went along, but it worked out pretty well. Also a great one to do with the kids while you are stuck at home together.
I melted some lard and some coconut oil together in a tub, and chopped up some dried fruit and nuts.
I added some oats, some ground linseed and some chia seeds to the chopped fruit and nuts.
Then is was just a case of combining everything together, pouring it into the shell and leaving in the fridge to set.
We found a nice spot to hang it, and we will go out and check on it in a couple of days to see if the birds enjoyed it.
I also did a little fun project with my little minion, and we made a seed tray out of a milk carton, and started to grow some cress. Nice and easy and quick growing.
We started by cutting the milk carton length ways and filling it with compost. Sprinkled on the seeds and watered it, and that's it!
We'll keep you posted on anything else we get up to in the garden as and when we can.
Thanks for reading.
Kiera & Tony